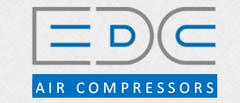 FIXED SPEED OIL INJECTED SCREW AIR COMPRESSORS
---
From SCR Comp comes a range of German-engineered fixed speed air compressors, unparalleled in their quality and reliability
SCR Comp fixed speed air compressors come both as Direct and Belt Driven units. Perfect for when you have a 24/7 continuous demand, fixed speed compressors will happily run at 100%, providing a dependable, uninterrupted supply of compressed air.
Despite their ability to produce high-volumes at a steady flow (and over long periods), our air-cooled, fixed speed compressors operate with the minimum of noise and an incredibly small footprint.
They also come with the option of 5 year warranties and service and maintenance contracts. Contact us for details and pricing on units of 75kw and above, or for further details on our commissioning & installation service for air compressors.
---